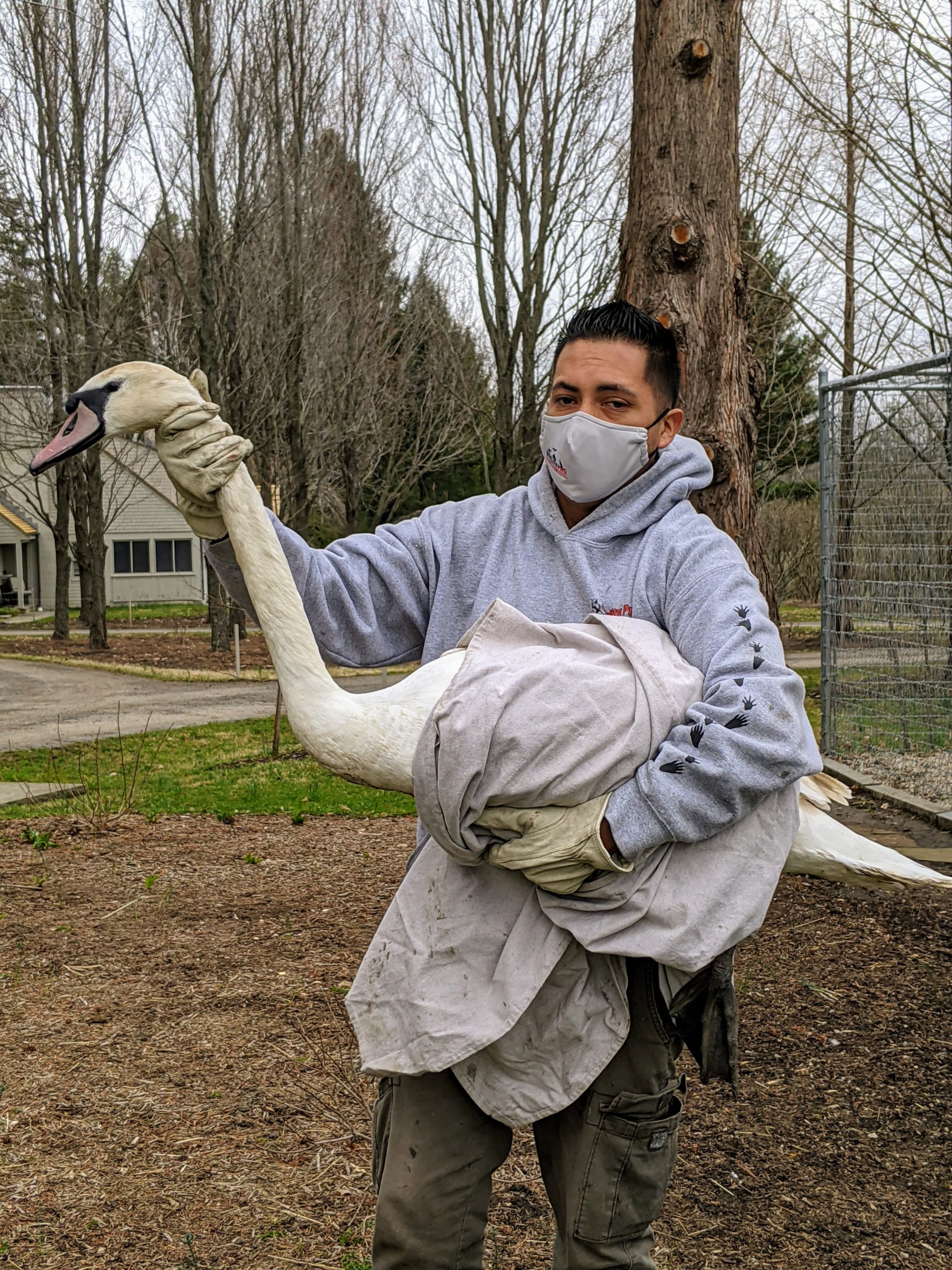 The wounded Mute Swan that has been staying at my Hawthorne, New York farm is now safe and sound at a nearby wildlife rehabilitation center.
If you follow my Instagram page @MarthaStewart48, you may have seen the photos of the beautiful adolescent waterfowl that somehow found its way to Cantitoe Corners back in February. For the last few weeks it was living with my chickens, Guinea hens, and geese - very content and comfortable. However, its injury needed attention, so I contacted a wildlife rescue and yesterday, two kind and gentle rescuers from Quality Pro Pest & Wildlife Services picked up the swan and transported it to Animal Nation, where it will be examined, treated, and then released or given safe and proper refuge.
Here are some photos and a little information about the Mute Swan.