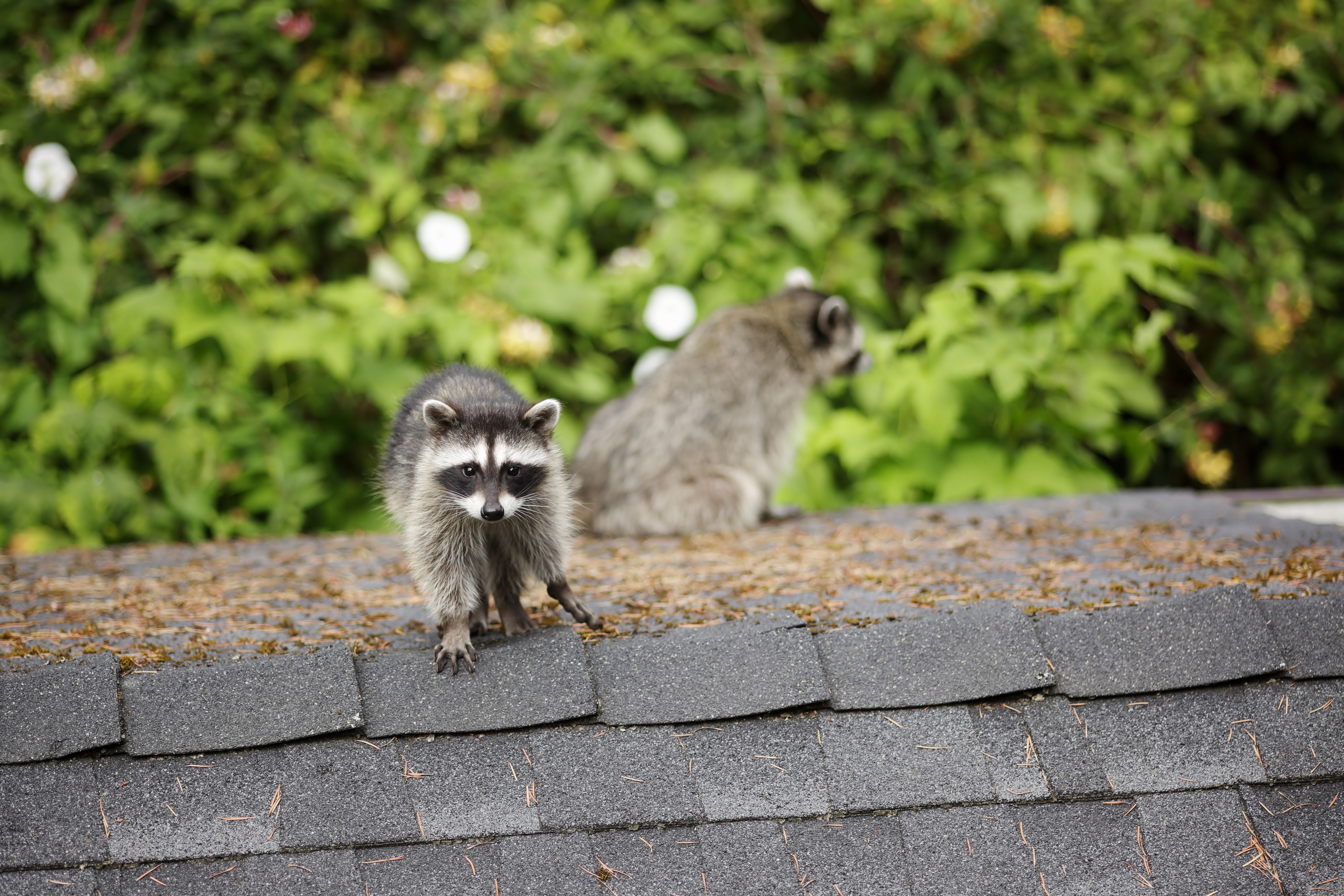 Appearance:
Raccoons are "well-rounded," often plump, with reddish brown to gray fur. Adults weigh an average of 15 pounds, and are readily identified by alternating rings on the tail and characteristic black "mask."
Habit:
Raccoons can become a nuisance if people unknowingly supply food or shelter for them. They can be attracted by food available in gardens, fish ponds, pet feeders or garbage, or by cavities that might offer shelter.
Diet:
Raccoons feed mainly at night. They eat fruit, nuts, berries, small animals and insects, and also will feed on pet food, garbage, and garden crops.
Reproduction:
Female raccoons look for den sites in late winter. Litters of one to seven young are born in April and May.
Information:
QualityPro Pest & Wildlife Services are the raccoon removal specialists. With experience in raccoon trapping in Westchester, Rockland, Putnam Counties and Greenwich CT, QualityPro Pest & Wildlife Services are the easy and intelligent choice for your pest removal needs. Everyone knows the trouble unwanted raccoons can cause your property or building. In digging through your trash and causing a mess, to nibbling on power lines, phone chords, cable, satellite or internet lines, the risk of catastrophic damage is imminent. It is important when you suspect that your property might be invaded by a raccoon to contact QualityPro Pest & Wildlife Services immediately so that the invading pests can be quickly and efficiently removed saving you thousands in future costs of potential repairs not to mention the risk of lost essential services to your property as well should they damage an important line or cable. QualityPro Pest & Wildlife Services are available now to help you with your raccoon removal Westchester problems.